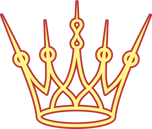 TroyBoy returns with SpringFling Cabaret
TroyBoy returns to The Crown Harriston with Spring Fling Cabaret, a sultry variety show.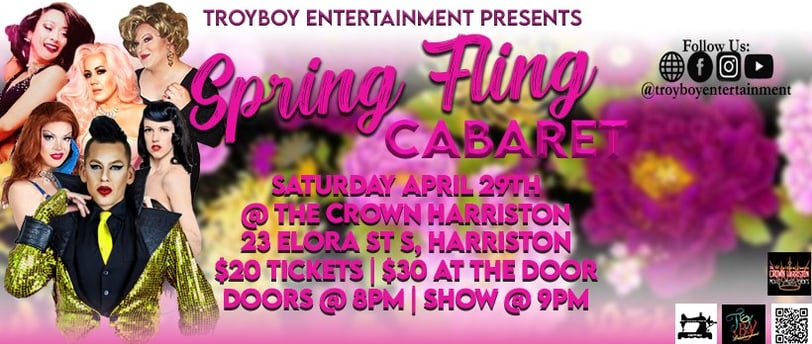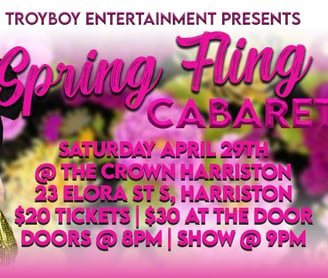 On Saturday April 29th TroyBoy Entertainment presents a sexy, sultry, comedic, variety Show. Celebrating and bringing to you one sensational spectacular hitting the stage. Prepare yourself for the 'Spring Fling Cabaret' show that will leave you speechless! A one night only exclusive special guest line up with ALL your FAV forms of entertainment! Drag, Burlesque, Live Vocals, & Belly-dancing under one roof!
The Team:
TroyBoy Parks (Emcee/Drag)
Sassy Ray (Live Vocals/Burlesque)
Ruby Moon (Burlesque)
Victoria Parks (Drag)
Ishra (Belly Dancing)
Sapphyre Poison (Drag/Burlesque)
[As happy as we are to be able to bring this show to you. Due to Covid -19 this is a seated event in order for us to bring this to you, SAFELY!]
Guidelines:
PLEASE READ CAREFULLY
1. Everyone is here for the sole purpose to have fun, & feel safe!
(Period.)
2. Please support the venue that is hosting the team, without them we would not be here! (They Thank You)
3. Live entertainment is a tipping culture, this comes in a variety of ways that we will discuss! (We Thank You)
4. The entertainers work extremely hard at their craft! Audience applause is strongly encouraged! (Thank You)

See You There
We are excited to be back for another show in Harriston!
Saturday, April 29th, 2023 | Doors 8pm - Show 9pm
Presale: $20 | At the door: $30

TICKET LINK: https://buytickets.at/troyboyentertainment/886968
(Reserved Seating, please purchase tickets in your desired groupings)